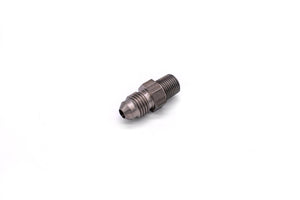 Purchase one of our FP7275 style turbos and need an oil inlet fitting? Look no further, this stainless steel full flow oil inlet designed for a -4AN line is your solution.
This fitting also works in many PTE, Garrett, and other journal bearing housings. 
Most compressor covers are tapped for 1/8 npt, this will allow you to use -4an lines for boost control as well.